SWA 2290
DIAGNOSTIC WHEEL ALIGNMENT SYSTEM
EASY TO USE, FAST TO SETUP AND MORE FLEXIBILITY FOR YOUR SHOP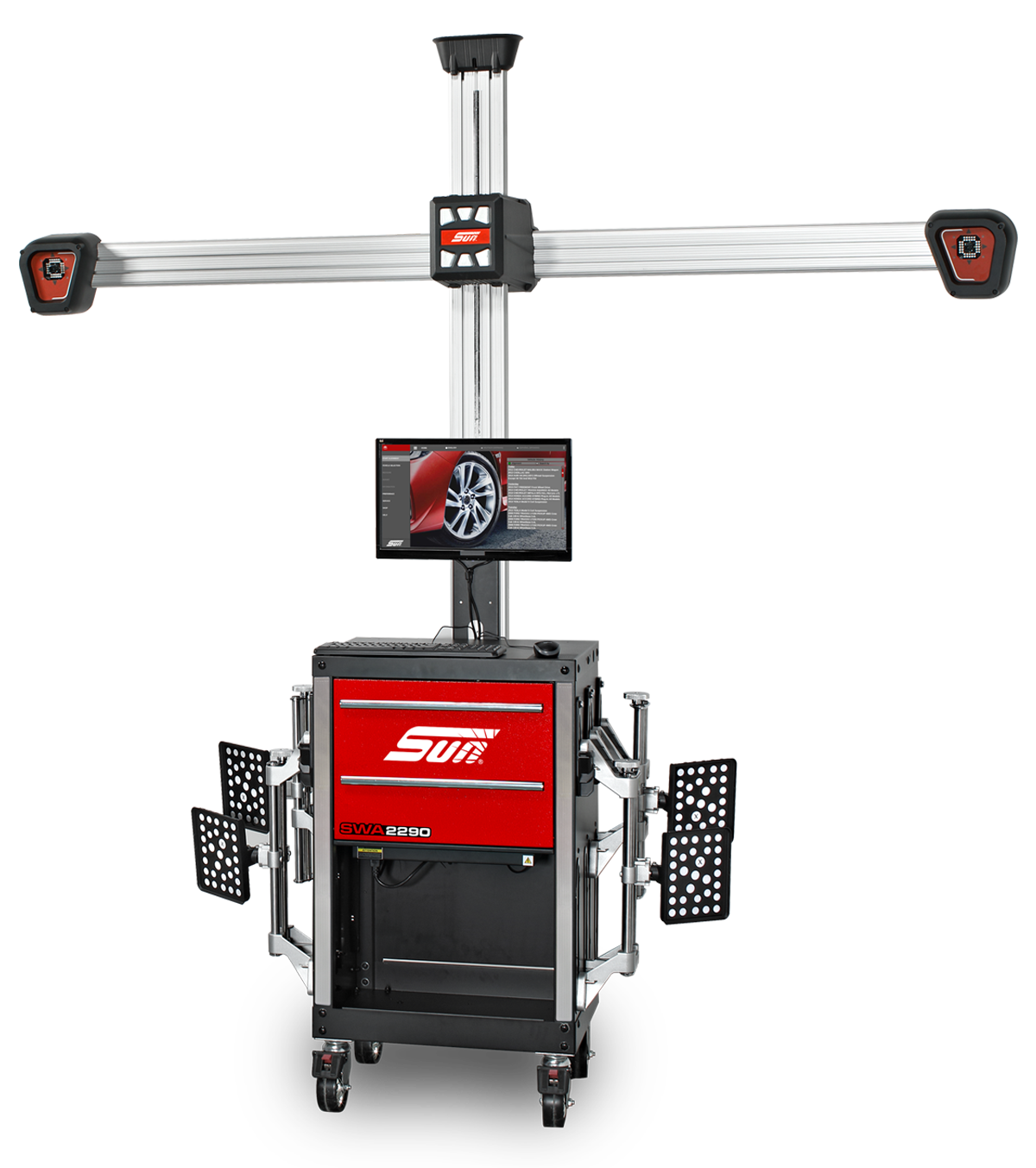 About Us
From its humble beginning in 1931, developing ignition system analysis equipment for the automotive industry, SUN has grown into a trusted brand for automotive professionals around the world.
Today, SUN provides automotive service equipment recognized for excellence and innovation, resulting from continuous development of more productive, performance-driven products for OEMs, dealers, and independent repair shops.
SUN has built its brand around creating the most valuable equipment solutions for automotive care experts. We understand the needs of experts, because we are experts.
SUN is prepared to meet the challenges of the future by adapting to the needs of our customers and upholding our commitment to innovation. In our mission to develop higher performance solutions for automotive care experts, SUN is expanding efforts into high-performance wheel service equipment and diagnostic tools.
Through our dedication and expertise, SUN will continue to provide the most valuable vehicle service equipment for our customers' Total Shop Solutions.
SWA 2290
DIAGNOSTIC WHEEL ALIGNMENT SYSTEM
EASY TO USE, FAST TO SETUP AND MORE FLEXIBILITY FOR YOUR SHOP